About Cineplex
Cineplex (TSX:CGX) is a top-tier Canadian brand that operates in the Film Entertainment and Content, Amusement and Leisure, and Media sectors. A leading entertainment and media company, Cineplex welcomes over 70 million guests annually through its circuit of theatres and location based entertainment venues across the country. In addition to being Canada's largest and most innovative film exhibitor, Cineplex also operates successful businesses in digital commerce (CineplexStore.com), food service, alternative programming (Cineplex Events), cinema media (Cineplex Media), digital place-based media (Cineplex Digital Media), amusement solutions (Player One Amusement Group) and an online esports platform for competitive and passionate gamers (WorldGaming.com). Additionally, Cineplex operates a location based entertainment business through Canada's newest destination for 'Eats & Entertainment' (The Rec Room), and will also be opening new complexes specially designed for teens and families (Playdium) as well as exciting new sports and entertainment venues across Canada (Topgolf). Cineplex is a joint venture partner in SCENE, Canada's largest entertainment loyalty program.
Proudly recognized as having one of the country's Most Admired Corporate Cultures, Cineplex employs approximately 13,000 people in its offices across Canada and the United States. To learn more visit Cineplex.com or download the Cineplex App.
Latest news
March 21, 2019
Cineplex Announces First 'Playdium' Location in Atlantic Canada Coming Soon to Dartmouth
March 19, 2019
Cineplex Inc. Announces Its March 2019 Dividend
March 18, 2019
It's Time to Play it Forward! The Rec Room Opens TODAY in Mississauga
Upcoming Events
Cineplex Inc. Q1 2019 Earnings Call
Thursday May 9, 2019 at 10:00 am ET
Dial-in Local: 647-484-0475
Dial-in Toll Free: 1-888-394-8218
Passcode: 6219020
---
Cineplex Inc. Annual General Meeting
Wednesday May 29, 2019
Cineplex Cinemas Yonge-Eglinton and VIP, 2300 Yonge St., Toronto
8:30am-9:15am EDT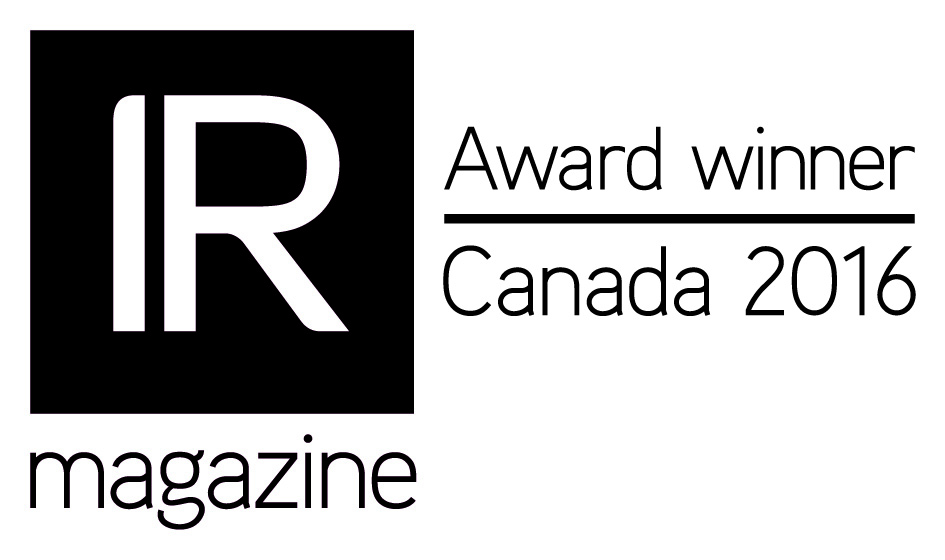 Cineplex Inc. was pleased to be honoured with an IR Award for 2016 – Best in Sector – Consumer Discretionary.