Cineplex Inc. ("Cineplex")
Cineplex Inc. ("Cineplex") is one of Canada's leading entertainment companies and operates one of the most modern and fully digitized motion picture theatre circuits in the world. A top-tier Canadian brand, Cineplex operates numerous businesses including theatrical exhibition, food service, amusement gaming, alternative programming (Cineplex Events), Cineplex Media, Cineplex Digital Media, The Rec Room™ and the online sale of home entertainment content through CineplexStore.com and on apps embedded in various electronic devices. Cineplex is also a joint venture partner in SCENE – Canada's largest entertainment loyalty program.
Cineplex is headquartered in Toronto, Canada, and operates 165 theatres with 1,683 screens from coast to coast, serving approximately 77 million guests annually through the following theatre brands: Cineplex Cinemas, Cineplex Odeon, Cineplex VIP Cinemas, Galaxy Cinemas, SilverCity Cinemas and Scotiabank Theatres. Cineplex also owns and operates the UltraAVX™, Poptopia and Outtakes brands. Cineplex trades on the Toronto Stock Exchange under the symbol CGX. More information is available at www.cineplex.com.
Latest news
October 19, 2016
Cineplex Inc. Announces its October 2016 Dividend
October 18, 2016
Victoria Moviegoers Are Invited to Sit Back, Relax and Put Their Feet Up With New Recliner Seating at Cineplex Cinemas
October 07, 2016
Cineplex Inc. Announces Timing of Third Quarter 2016 Earnings Release and Conference Call
Fact Sheet
Investor Kit
Download our most recent Quarterly Report and Press Release
IR Magazine Awards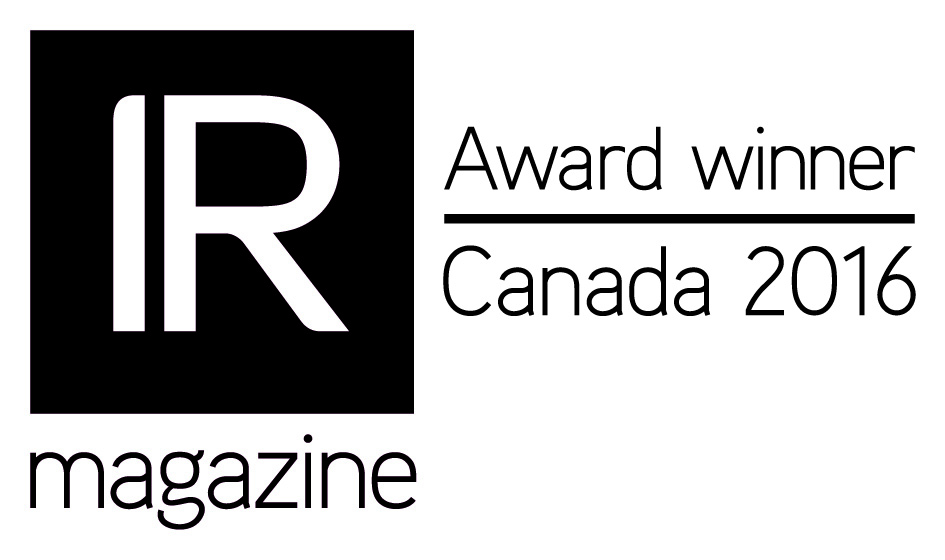 Cineplex Inc. was pleased to be honoured with an IR Award for 2016 – Best in Sector – Consumer Discretionary.